You are here
Back to top
The Mothers McGinn (Paperback)
ACCEPTING CREDIT CARDS AND PAYPAL
We are currently OPEN
Monday - Friday 9:00 - 5:00
Sat 9:00 - 3:00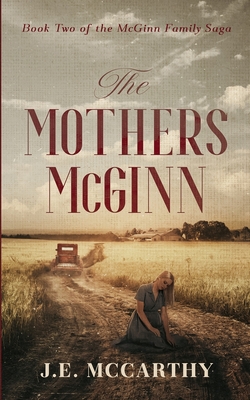 $12.99

Usually Ships in 1-5 Days
Description
---
Every wedding seems like the beginning of a fairy tale, but sometimes the prince is actually a frog, or a wolf dressed as a grandma.
When Mary McGinn lost her husband, she was the mother of twelve children, and her oldest sons worked to provide for the family. She was always grateful for the sacrifices her children had made for the sake of their family, but now she needed to go back to work so that they could go on and live their lives. But finding work in depression-stricken Maine would not be easy for anyone in 1935, perhaps even more so for a woman.
Mary's oldest daughter Allison and son Lewin both get married and find out that marriage is fraught with challenges, sometimes from inside the home and sometimes from outside. Dealing with alcoholism, trauma, and motherhood is all it takes to bring the fairy tales back to reality.
Follow the McGinn family through trials and triumphs as the children become adults and couples become families in the Mothers McGinn.