You are here
Back to top
Biological Weapons: Coronavirus, Weapon of Mass Destruction? (Paperback)
Covid-19 Update
We are currently OPEN for in-store shopping from 10:00 - 4:00 Wed - Saturday.
We appreciate your support while also desiring to keep your health and safety as our top priority. We are welcoming your orders through our website, or by calling the store at 802-476-3114. We also will provide curbside or local delivery once your order arrives. Thank you so much and be safe!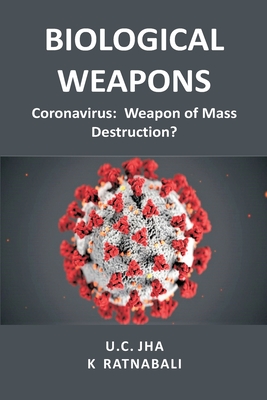 $35.00

Usually Ships in 1-5 Days
Description
---
The threat of biological weapons has been worrying the armed forces, as well as political leaders for quite some time. With the global recorded deaths from COVID-19 surpassing one million, biotechnological revolution has heightened the fear of future weaponized pathogens. The COVID-19 virus or its variant could be the most effective weapon for future biological warfare. The indiscriminate effect of such a weapon, and its power to cripple economies and devastate the lives of people may make it attractive to rogue States and non-State actors. This book provides an updated analysis of biological warfare agents, including the COVID-19 virus, biotechnological developments affecting biological agents, and the legal regime responsible for preventing the use of biological weapons.