You are here
Back to top
Minimanual of the Urban Guerrilla (Paperback)
Covid-19 Update
We are currently OPEN for in-store shopping from 10:00 - 4:00 Wed - Saturday.
We appreciate your support while also desiring to keep your health and safety as our top priority. We are welcoming your orders through our website, or by calling the store at 802-476-3114. We also will provide curbside or local delivery once your order arrives. Thank you so much and be safe!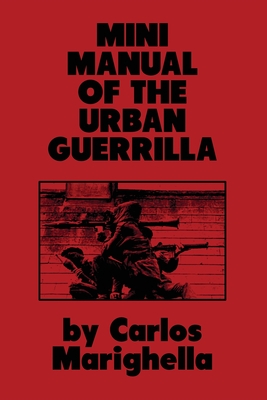 $4.50
Email or call for price.
Description
---
Minimanual of the Urban Guerrilla is a call to action, no matter how small. It is a small book which gives advice on how to overthrow an authoritarian regime, aiming at revolution. Minimanual was written to be concise and and to describe the ways for successful revolution. This book has been fought over to keep in print time and time again after being banned in multiple countries, and while there are a few copies consistently recurring in print today, we wish to spread this important revolutionary text further. Eliminating its copyright. Do not let this minimanual be an isolated event, share it, keep it in your pocket to read, and spread it. If you have the means, print it from home as well from our zine library.