You are here
Back to top
Jujutsu Kaisen, Vol. 1 (Paperback)
Covid-19 Update
We are currently OPEN for in-store shopping from 10:00 - 4:00 Wed - Saturday.
We appreciate your support while also desiring to keep your health and safety as our top priority. We are welcoming your orders through our website, or by calling the store at 802-476-3114. We also will provide curbside or local delivery once your order arrives. Thank you so much and be safe!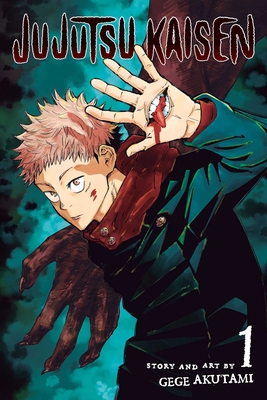 $9.99
Email or call for price.
Description
---
To gain the power he needs to save his friend from a cursed spirit, Yuji Itadori swallows a piece of a demon, only to find himself caught in the midst of a horrific war of the supernatural!

In a world where cursed spirits feed on unsuspecting humans, fragments of the legendary and feared demon Ryomen Sukuna were lost and scattered about. Should any demon consume Sukuna's body parts, the power they gain could destroy the world as we know it. Fortunately, there exists a mysterious school of Jujutsu Sorcerers who exist to protect the precarious existence of the living from the supernatural!

Although Yuji Itadori looks like your average teenager, his immense physical strength is something to behold! Every sports club wants him to join, but Itadori would rather hang out with the school outcasts in the Occult Research Club. One day, the club manages to get their hands on a sealed cursed object. Little do they know the terror they'll unleash when they break the seal…
About the Author
---
Gege Akutami published a few short works before starting Jujutsu Kaisen, which began serialization in Weekly Shonen Jump in 2018.