You are here
Back to top
LZ Sitting Duck: The Fight for FSB Argonne (Paperback)
Covid-19 Update
We are currently OPEN for in-store shopping from 10:00 - 4:00 Wed - Saturday.
We appreciate your support while also desiring to keep your health and safety as our top priority. We are welcoming your orders through our website, or by calling the store at 802-476-3114. We also will provide curbside or local delivery once your order arrives. Thank you so much and be safe!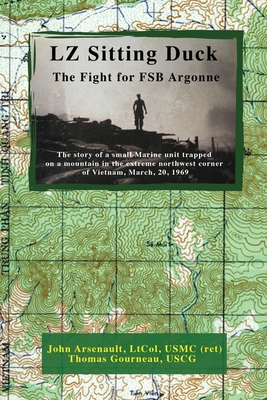 $17.49

Usually Ships in 1-5 Days
Description
---
The stories of war and survival told by the Marines that were there "What shines through from this bare-knuckled, furious battle is the core ethos. It comes though loud and clear when you read chapter after chapter in different voices. These Marines had no battlefield prep, no intelligence, no cohesive leadership. What held them together was the Marine spirit. There was nothing else. Wow What an epic fight " - Bing West, author of The Last Platoon and The Village "LZ Sitting Duck shows battle from the bottom up. In personal statements it captures the chaos, bravery, confusion, fear, and fighting spirit of Marines of the First Battalion Fourth Marines who fought a fierce hill battle with regular North Vietnamese Army forces in March of 1969. Readers will learn about combat down in the dirt at the very tip of the spearpoint." - Karl Marlantes, author of Matterhorn and What's It Like To Go To War.