You are here
Back to top
The Art of War (Paperback)
Covid-19 Update
We are currently OPEN for in-store shopping from 10:00 - 4:00 Wed - Saturday.
We appreciate your support while also desiring to keep your health and safety as our top priority. We are welcoming your orders through our website, or by calling the store at 802-476-3114. We also will provide curbside or local delivery once your order arrives. Thank you so much and be safe!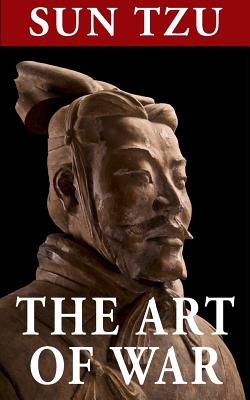 $2.99
Email or call for price.
Description
---
"The supreme art of war is to subdue the enemy without fighting." THE ART OF WAR is an ancient Chinese military treatise attributed to Sun Tzu, a high-ranking military general, strategist and tactician. The text is composed of 13 chapters, each of which is devoted to one aspect of warfare. It is commonly known to be the definitive work on military strategy and tactics of its time. It has been the most famous and influential of China's Seven Military Classics, and "for the last two thousand years it remained the most important military treatise in Asia, where even the common people knew it by name." It has had an influence on Eastern and Western military thinking, business tactics, legal strategy and beyond.