You are here
Back to top
The Iron Flower (Black Witch Chronicles #2) (Paperback)
Covid-19 Update
We appreciate your support while also desiring to keep your health and safety as our top priority. Currently, we are welcoming your orders through our website, or by calling the store at 802-476-3114. We also will provide curbside or local delivery once your order arrives. Thank you so much and be safe!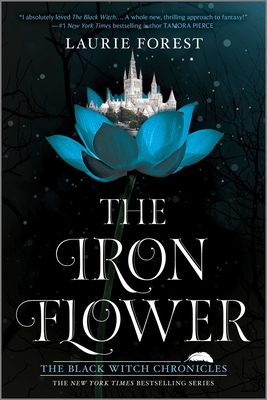 $11.99
Usually Ships in 1-5 Days
Description
---
Dark forces are on the rise in this sweeping sequel to The Black Witch by critically acclaimed author Laurie Forest. Elloren Gardner and her friends were only seeking to right a few wrongs... The last thing they expected was to be thrust into a realm-wide underground resistance against Gardnerian conquest. While the Resistance struggles to fight back against the harsh rulings of the Mage Council, more Gardnerian soldiers descend upon the University...led by none other than the newly appointed commander, Lukas Grey. Lukas is determined to tie himself to Elloren, still convinced that she is heir to the power of the Black Witch, a legacy that will decide the future of all Erthia. As his own magic calls out to her, Elloren finds it more and more difficult to believe that she's truly powerless. As she navigates the dangerous line of insurgency, Elloren must find a way to stay true to what she knows is right and protect everyone she loves...even if that means protecting them from herself.