You are here
Back to top
The Crabapple Tree: Live an Authentic Life (Paperback)
Covid-19 Update
We appreciate your support while also desiring to keep your health and safety as our top priority. Currently, we are welcoming your orders through our website, or by calling the store at 802-476-3114. We also will provide curbside or local delivery once your order arrives. Thank you so much and be safe!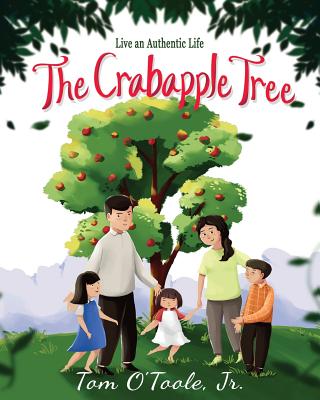 $9.99
Usually Ships in 1-5 Days
Description
---
The Crabapple Tree is about bravery, courage and standing up in the face of seemingly insurmountable opposition, criticism, judgment, and invalidation of personal identity. It is about crushed hope that is restored and dreams that were snuffed out being rekindled. It is about the gender-neutral artist who was told over and over again, "You will never amount to anything if you follow your creative heart." It is about the athletic girl who was told, "You aren't pretty enough," or the sensitive boy who was told, "Real men don't cry." It is about the non-traditional family with two moms or two dads who are told, "Your union is dishonorable, and you are a threat to my religious liberty." And it is about me, a gay boy who grew up in a whirlwind of pious legalism, convinced that something was terribly wrong with me. It is a story of hope deferred and a renewed belief in the fulfillment of longing. It is a story that elevates the marginalized and calls forth the ostracized. It is a story about the Greatest Voice speaking into the hopeless heart saying, "I see you. I made you. I love you. I want you. Never forget that love is love is love."